CubexSoft MSG Export
Working Procedure


Enter Login details of Office 365 account and select the option of I am Admin. Also, set other options accordingly such as Filters, Save to Default Folder etc. Lastly, click on Connect button to proceed. The tool will start connecting to provided account.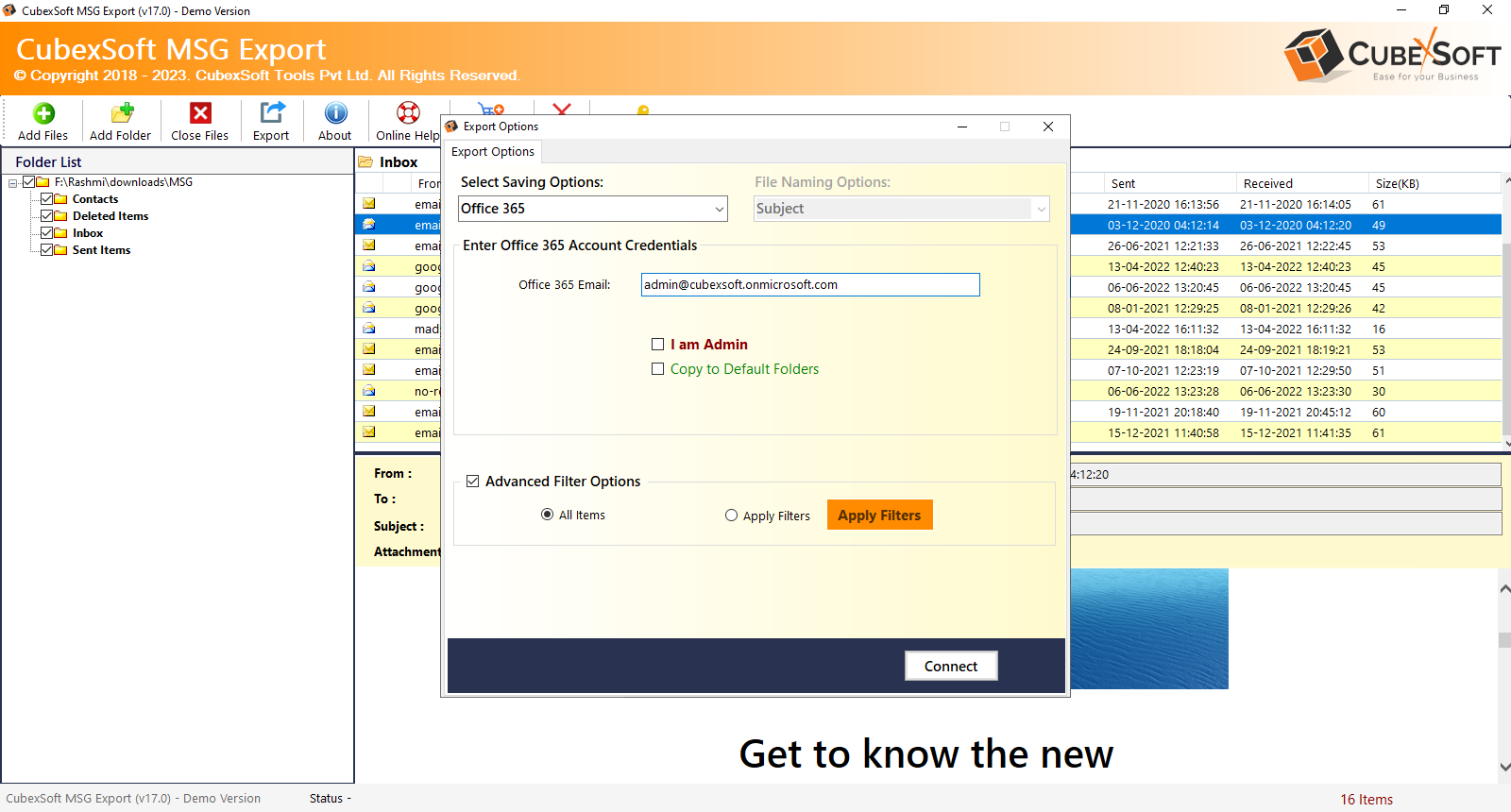 Now Map Mailboxes screen will appear, showing tabs MSG Folders, Office 365/Exchange Users and Select User.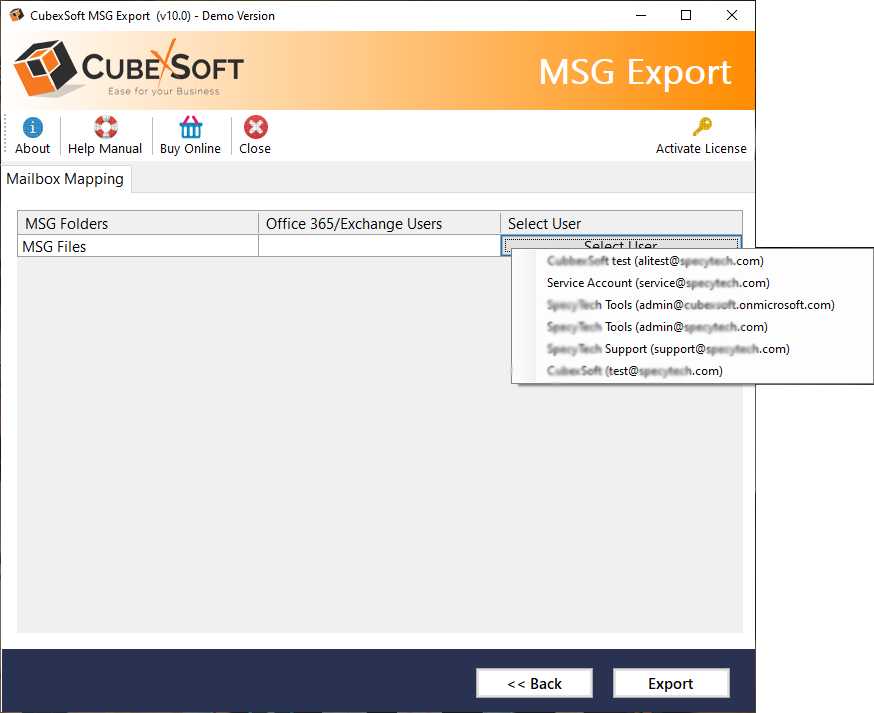 Go to Select User option which will show the list of multiple users of admin accounts. Choose the desired user to proceed. At last, click on Export tab to export multiple MSG files to O365 acocunt.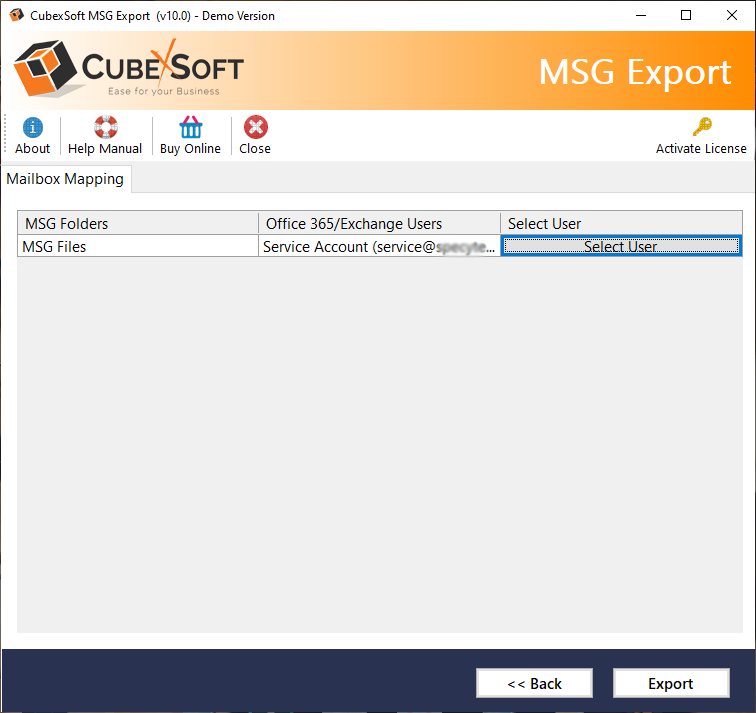 The tool now shows the live export process report on the screen.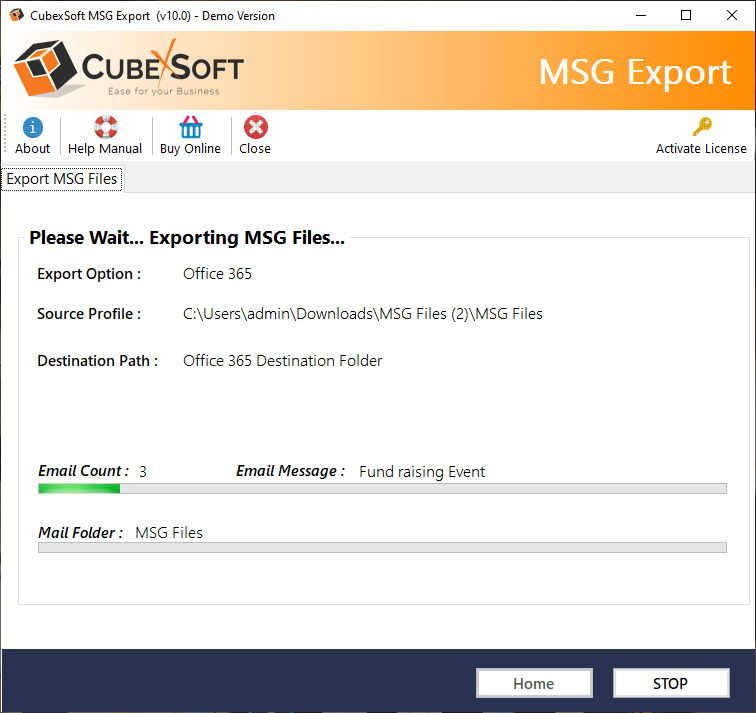 After export process completes, message will appear on the screen "Conversion Completed Successfully" and click OK button.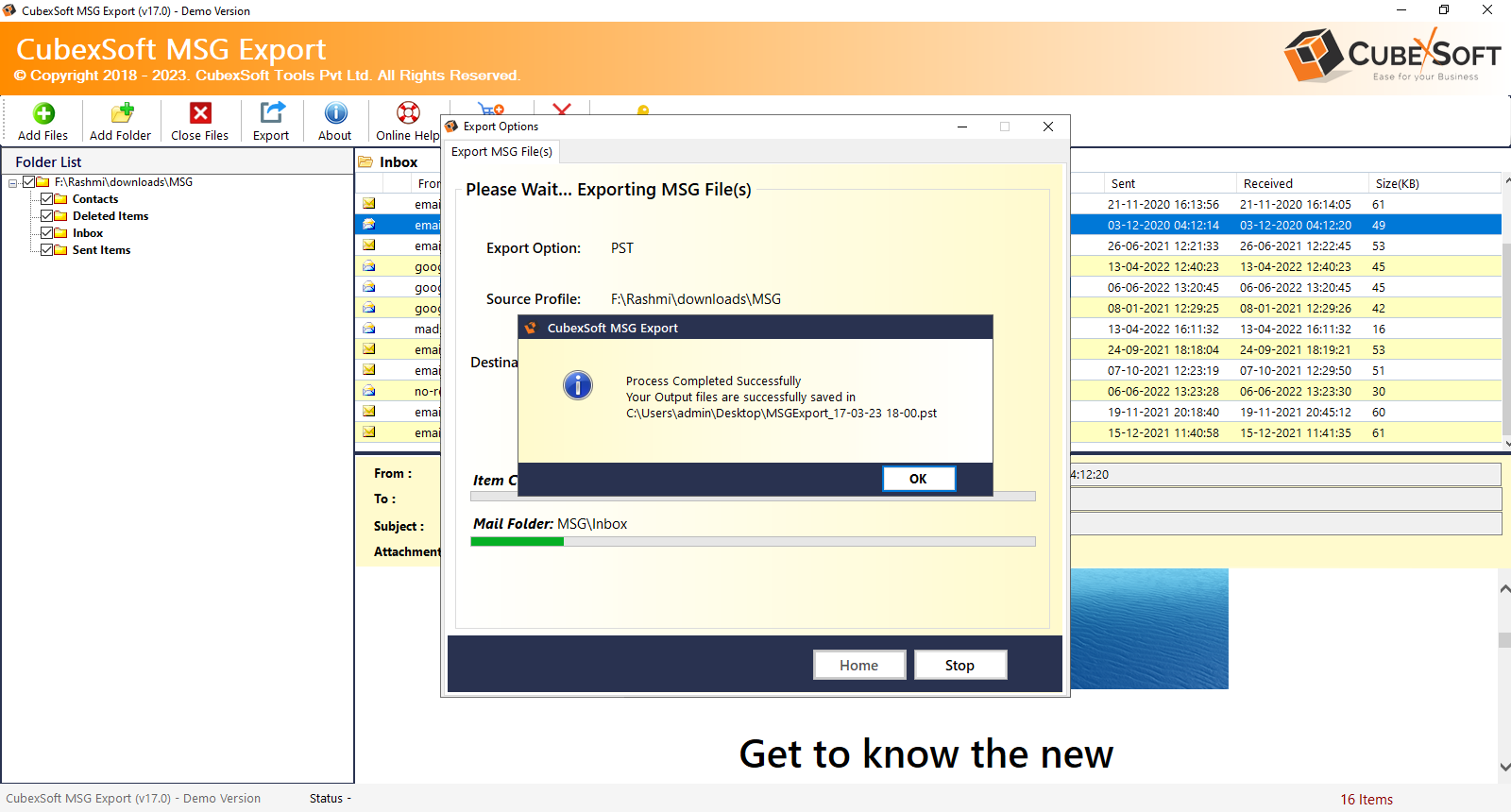 Clicking OK button will generate a log report in TXT file which will show the export details such as Saving Type, Path and Items Converted.